Latest
News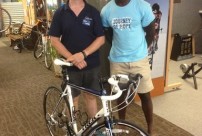 Tuesday, July 16th, 2013 @ 11:32PM
*Rode with Sam as crew *got to experience what crew did all day *The ride began at around 6:30 *first stop by Sam we had a warm welcome from a dog which was barking at us. We scared it off and continued doing our job. *van 2 rode by and…
View

Monday, July 15th, 2013
Total Time: 0:34.08 Miles: 7.71 / 55 Avg Speed: 13.7 mph Max Speed: 28.7 mph 1 days without a flat...
View

Sunday, July 14th, 2013
Total Time: 2:42.55 Miles: 41.91/56 Avg Speed: 15.4 mph Max Speed: mph 3 days without a flat tire 15 flat...
View
Featured
Videos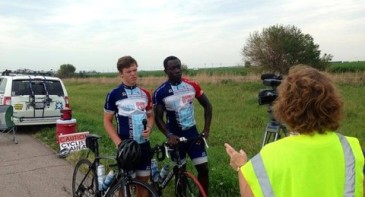 Wednesday, July 10th, 2013 @ 8:59PM
From San Francisco to Washington D.C., 26 members of a national fraternity share a once???in???a???lifetime experience pedaling their way across Nebraska, in an effort to serve those with special needs. If you're driving along Highway 6, you could be sharing...