JOH NORTH DAY 29 (Day 38) Omaha, NE to Griswold , IA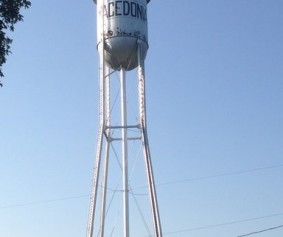 Monday, July 15th, 2013 @ 9:56PM
Total Time: 0:34.08
Miles: 7.71 / 55
Avg Speed: 13.7 mph
Max Speed: 28.7 mph
1 days without a flat tire
15 flat tires in
Status: Racked due to broken derailleur and chain
Rode with: Saurubh and Alex
*Another frustrating ride
*There were many rolling hills and I found myself far behind the pace line.
*pretty much felt pain early on and I really had to push and rarely was able to hit 18 mph on some flats or rolling terrain
*when I was leading the pace line, the speed was really slow.
*on mile 7 I was going uphill and was preparing to downshift. The second I shifted, my derailleur got caught in between the spokes and broke off. My chain also got tangled.
* I was fuming when I saw the damage and Alex told me the price that was going to be paid to fix my bike.
*really wanted to break something, possibly my helmet but that???s really expensive so I walked around a parking lot.
*Got racked and saw the team ride through some rolling hills
*4 miles after getting racked we entered Iowa. I took a pic despite being upset
*through the ride there was 4 miles of construction on rolling hills. Road was getting destroyed and traffic had to be going one way periodically. Team pretty much got racked for 4 miles.
*Rode with crew for 20 miles and waited for pace lines to pass. It was pretty long waiting for everyone.
*went to lodging that was at a cabin and the ride was bumpy and dusty. The drivers could not see 5 feet in front of them.
*the team ate lunch from David Canabel, a Pi Alpha and we appreciated the hospitality
*the team later went to a quarry for a few hours and it was fun getting a chance to relax.
*Dinner with David???s family was great
*Team had a meeting that was similar to the first day of orientation and there have been some positive changes that everybody experienced.
*rested up for tomorrow as a crew member. Hopefully the broken bike was a blessing in disguise.
Posted by Reggie Quaye
Categories: Journey of Hope, Philanthropy