Our Archon
Cameron Woods '14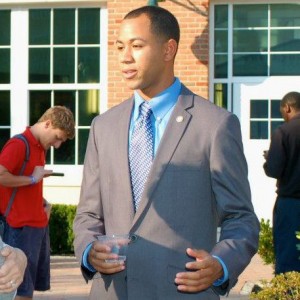 I'm from Buffalo, NY and I attended Canisius High School '10. The Jesuits were very influential in my life, and they have taught me many lessons that I will never forget. They prepared me for college and for life.
Pi Kappa Phi has many of the same philosophies which made Pi Kapp very intriguing to me. Pi Kappa Phi emphasizes leadership and that's what I strive to become, a leader. I want to strengthen my foundation, and with the help of Pi Kapp I will be able to do so.
Joining Pi Kappa Phi was a once in a lifetime opportunity. My brothers and I are leaders by choice. We are leaving a legacy by redefining fraternity as a lifelong brotherhood of leaders. 'We Will Lead'.
I would like to thank the Iona College community, Pi Kappa Phi Fraternity, and my brothers for all of their support. I would also like to thank my family and friends, especially my parents, Ellis and Luann, and my sister Elyse for their influence on my life. ???Let's go Buffalo!??? Go Bills and Sabres.